Types Of Bankruptcies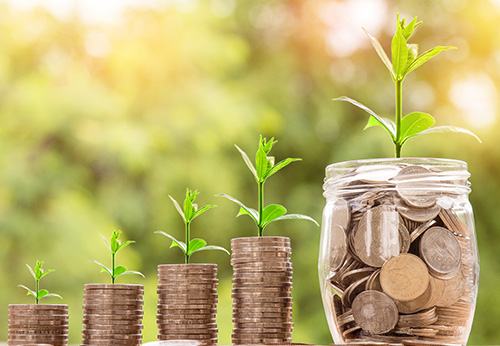 Depending on your specific needs, the court offers various approaches to financial recovery. Many different types of bankruptcy can be filed in the state of Texas. The different types of bankruptcy are called chapters. Depending on the circumstances, various bankruptcy chapters are more or less appropriate to file for individuals, small businesses, or large corporations. So, if you are considering filing for bankruptcy in Texas, it is crucial to understand the different types of bankruptcy and which would be best for your particular situation.
Chapter 13
You may be considering filing for a chapter 13 bankruptcy as a small business owner. Chapter 13 bankruptcy is the most common type of bankruptcy for small businesses. With this type of bankruptcy, you can repay creditors over five years. A repayment plan is often efficient as it allows you to resolve debt that other bankruptcy options do not cover.
Another perk of filing for Chapter 13 bankruptcy is that it may allow you to keep your business in operation. However, there are two conditions. Not only must your business be generating net income. But additionally, your unsecured creditors must receive the same amount they would have if you had alternatively filed for Chapter 7 bankruptcy. If these conditions can be met, a chapter 13 bankruptcy lawyer can be an excellent option for struggling businesses that still have the potential to turn things around.
Chapter 7
If you are filing for bankruptcy as an individual, there are many reasons to choose a Chapter 7 bankruptcy instead of Chapter 13. One of the main reasons is having a lot of medical bills or credit card debt. Since a Chapter 7 bankruptcy usually gets rid of most medical bills and credit card debt, it can be a great choice, especially for individuals or consumers with overwhelming debt. There are several alternatives to chapter 7 bankruptcy relief, and each has its benefits and drawbacks. To determine whether a Chapter 7 is right for you, you must consult an experienced chapter 7 bankruptcy lawyer.
Debtors should be aware of all their options before making any decisions. This is especially true for business owners who prefer not to liquidize or halt operations, as some chapters, including chapter 7, would force one of these outcomes. Therefore, before deciding to file a chapter 7 bankruptcy, please consult a debt relief attorney that understands bankruptcy laws for a consultation on how to best proceed.