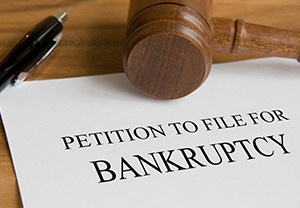 Bankruptcy can be a particularly fragile subject for many individuals. Often, clients fear the stigma surrounding bankruptcy, resulting in a standstill. Clients sometimes do not have a viable solution for their financial woes; fortunately, an experienced bankruptcy attorney can shed light on the alternatives to debt accumulation.
Bankruptcy candidates typically suffer from money mismanagement or the aftermath of unforeseen circumstances. More specifically, the top reasons for bankruptcy include the following:
Layoffs
Medical expenses
Mortgage payments
Living beyond one's means
How clients get to the financial state they are in is insignificant. Bankruptcy offers a solution without passing any judgment on the prior circumstances.
Who Is A Good Bankruptcy Candidate?
Ideal bankruptcy candidates genuinely want to change where they are financially. Other qualities of a preferred bankruptcy candidate depend on the type of bankruptcy. Chapter 7 and Chapter 13 bankruptcies can both be used for individuals. Chapter 7 bankruptcies offer a discharge of most debts but require selling off certain nonexempt assets to pay creditors. After the nonexempt assets are sold, and creditors are paid, the remaining applicable debt is canceled through the bankruptcy court.
On the other hand, Chapter 13 bankruptcies involve curated payment plans lasting three to five years. This form of bankruptcy is often recommended to those with a steady income and a home that the filer would rather not lose. After the payment period, the court discharges the remaining eligible debt.
Consulting with a skilled Chapter 7 or Chapter 13 bankruptcy lawyer is the best way to determine the right solution to your financial hardships.
What Are The Benefits Of Filing For Bankruptcy?
Bankruptcy offers a fresh financial start by eliminating overwhelming debt. Additional perks of bankruptcy include:
Stopping harassment from relentless creditors;
Lifting garnishments of wages;
Stopping foreclosures;
Discharging specific debts like credit cards, bank loans, and medical bills;
Keeping certain precious assets;
Rebuilding credit;
And more!
Bankruptcy benefits clients not only financially but emotionally, too. Most clients feel like they are drowning in debt without any possible way out, a mentally exhausting and emotional toll. Once a proactive plan is in place and creditors have backed off, clients tend to feel a wave of relief.
Why Is Mike Wallace P.C., The Best Bankruptcy Solution In East Texas?
Texas native and attorney Mike Wallace has dedicated his career to serving those with financial difficulties for over fifteen years. His firm operates under the premise that you can't always control what happens in life but can control your response. Regardless of what led you to seek legal counsel, retaining a bankruptcy attorney is an unrivaled response toward financial liberation.
We graciously help clients file for bankruptcy under the United States Bankruptcy Code, so they are no longer burdened by debt. Together, we navigate the legal bankruptcy process to get them back on the right track.
With Mike Wallace P.C., our clients' financial freedom is our passion. We understand the encouragement that those considering bankruptcies need and want nothing more than to lead them to financial peace.
More Information
Call Us Today!
Bankruptcy is a viable solution for many, and we would love to show you how much of a difference it could make in your life.
If you are in the Greater East Texas cities of Big Sandy, Linden, Carthage, or Jefferson, reach out to Mike Wallace P.C. to book a free initial consultation. Call us at (888) 402-5557 or visit our website.
We look forward to working with you toward financial bliss!